THE battle line is already drawn and the date of reckoning is already set. The winner in the historical battle will be determined on July 14, 2018.
Supporter of both parties are living nothing unsaid in the game of wits. Even those who should remain apolitical and unbiased because of their professional leaning, on this particular matter, have openly declared support for either Fayose or Fayemi, and are still arguing endlessly!
In fact, if this Ekiti State governorship election will be decided on the social media, Facebook most especially, we probably know who the winner is by now. But alas! It will be decided at the polls!
In a review – assessing the last political battle as if a game of boxing, between Fayose and Fayemi, in 2014, it was a knockout fight – Fayose hit Fayemi hard! He defeated him with 16 straight punches ending the battle in a knockout, even with Fayemi's incumbent powers!
If in soccer game, as Fayose put it then, he said he defeated Fayemi in the game to 16-0, as he won all the 16 local government councils in Ekiti State under Fayemi's watch as the the governor.
Advertisement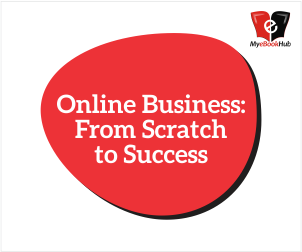 ALSO READ: Ekiti 2018: PDP Names Deji Ogunsakin As Eleka's Running Mate
In political analysis, this kind of victory is called "landslide victory," that is, an overwhelming electoral victory. And Fayose is still boastful of this.
Counting by numbers now, the Independent National Electoral Commission (INEC), on June 22, 2014, declaring the results said, "Mr Ayodele Fayose scored 203, 090 number of votes to beat the candidate of the All Progressives Congress (APC), Mr Kayode Fayemi, who scored 120, 433 votes."
The Labour Party candidate, Mr Bamidele Michael Opeyemi scored 18,135 votes to come third.
Now, part of the argument is that things have changed. In 2014, it was believed that Fayemi did not enjoy the Federal Government's might; that the Goodluck Jonathan PDP government favoured Fayose being a PDP candidate, the reason his supporters still believe Fayemi lost.
ALSO READ: BREAKING: Fayemi Emerges APC Governorship Candidate
Now, it is believed that since power has changed at the centre, the Muhammadu Buhari APC government is in full support of Fayemi, who is currently a serving minister of the Federal Republic of Nigeria.
Questions! But how does the Federal might, support or influence change the mind of the electorate? Is it not that it is the ballot sheets that will be counted one after the other?
Fayemi has been quoted as saying he will resign in two weeks time to face the battle squarely after celebrating his electoral victory at his party level when he eventually won the primary election in a second attempt.
ALSO READ: Ekiti APC Guber Primary: Kayode Fayemi, Segun Oni React
Responding, Fayose was quick to send a note of warning to Fayemi, telling him not to celebrate yet, saying his defeat over other contenders for APC governorship ticket is a "pyrrhic victory." It is though Fayose's deputy, Prof Kolapo Olusola Eleka, who is flying the PDP's flag, but this is a battle between Fayose and Fayemi.
The July 14 governorship election in Ekiti will surely be a test case for what is to happen come 2019 presidential election!