*Narrates How He Escaped Being Killed
THE All Progressives Congress(APC) governorship candidate for the July 14 election in Ekiti State, Dr. Kayode Fayemi, on Tuesday, described the state Governor, Mr. Ayodele Fayose as a coward.
Fayemi added that "Fayose only boasts in the open but a coward in the real sense of it. All he wants is to pull all Ekiti indigenes down for him to be at the top but his game is up".
Fayemi, however ascribed his safety and that of the top notches of the party during the gunshot that occurred at a rally organised in his honour last Friday to divine intervention.
ALSO READ: Ekiti 2018: Fayemi May Not Win Because… – Segun Oni
Talking about the incident for the first time in public, he narrated how himself, Ondo State Governor, Olurotimi Akeredolu; ex-Minister of Works, Prince Dayo Adeyeye and Mr. Opeyemi Bamidele escaped being killed.
Advertisement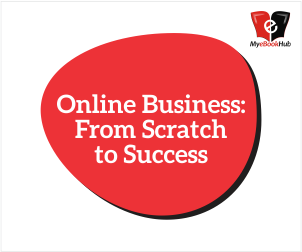 Exuding confidence that the party will work hard across the 177 wards to ensure that the Peoples Democratic Party, PDP, is defeated, he described Adeyeye's defection to APC as a big boost to the party, saying it would help the reclamation struggle against the present governor.
His words: "We thank God that we are alive. What do you think would have happened if Governor Akeredolu, Adeyeye, Bamidele and I had died? It was possible for the bullets to have hit and killed all of us, but we thank God.
ALSO READ: Ekiti 2018: Ex-Ado Ekiti Council Boss, Egbeyemi Emerges Fayemi's Running Mate
"The unprecedented crowd we saw at Ikere Ekiti and how people were rushing out shows that Ekiti people are determined to fight a liberation war against Governor Fayose
"Let me assure you that we are all equal in APC, there is nothing called defectors. We are going to reward people on how they deliver their wards and units.
On his part, Adeyeye regretted that Fayose allegedly tricked him and others in 2014.
The Ex-Minister, who promised to deliver bulk votes for Fayemi in the election, disclosed that "the unprecedented winning of 2014 against Fayemi was made possible because of people like us.
ALSO READ: Ekiti 2018: Group Lauds Selection Of Egbeyemi As Fayemi's Running Mate
"We knew Fayose's tricks and his antics. That is why we are joining hands with like-minds like Fayemi to rescue Ekiti from him because he has pauperized everybody.
"We decided to join APC because the party nominated a good person like Dr. Fayemi as its candidate. Dr. Fayemi is highly educated and exposed, he is not crude like our brother, we are going to deliver our votes for him."