Live Covid-19
Cases: 3,012,436
Deaths: 132,753
Recovered: 1,303,535
Active: 1,576,148
Cases: 1,613,351
Deaths: 65,120
Recovered: 978,615
Active: 569,616
Cases: 720,346
Deaths: 20,174
Recovered: 440,150
Active: 260,022
Cases: 687,862
Deaths: 10,296
Recovered: 454,329
Active: 223,237
Cases: 302,718
Deaths: 10,589
Recovered: 193,957
Active: 98,172
Cases: 298,557
Deaths: 6,384
Recovered: 264,371
Active: 27,802
Cases: 297,625
Deaths: 28,385
Recovered: –
Active: 269,240
Cases: 285,768
Deaths: 44,236
Recovered: –
Active: 241,532
Cases: 256,848
Deaths: 30,639
Recovered: 155,604
Active: 70,605
Cases: 243,051
Deaths: 11,731
Recovered: 204,083
Active: 27,237
Cases: 241,819
Deaths: 34,869
Recovered: 192,241
Active: 14,709
Cases: 231,818
Deaths: 4,762
Recovered: 131,649
Active: 95,407
Cases: 213,716
Deaths: 1,968
Recovered: 149,634
Active: 62,114
Cases: 206,844
Deaths: 5,241
Recovered: 182,995
Active: 18,608
Cases: 197,979
Deaths: 9,088
Recovered: 182,200
Active: 6,691
Cases: 196,750
Deaths: 3,199
Recovered: 93,315
Active: 100,236
Cases: 168,335
Deaths: 29,920
Recovered: 77,308
Active: 61,107
Cases: 165,618
Deaths: 2,096
Recovered: 76,149
Active: 87,373
Cases: 117,110
Deaths: 4,064
Recovered: 47,881
Active: 65,165
Cases: 105,764
Deaths: 8,687
Recovered: 69,431
Active: 27,646
Cases: 100,345
Deaths: 133
Recovered: 93,898
Active: 6,314
Cases: 83,557
Deaths: 4,634
Recovered: 78,518
Active: 405
Cases: 77,815
Deaths: 1,523
Recovered: 28,531
Active: 47,761
Cases: 75,253
Deaths: 3,343
Recovered: 20,726
Active: 51,184
Cases: 71,419
Deaths: 5,420
Recovered: –
Active: 65,999
Cases: 64,958
Deaths: 3,241
Recovered: 29,919
Active: 31,798
Cases: 63,804
Deaths: 429
Recovered: 51,120
Active: 12,255
Cases: 62,275
Deaths: 2,567
Recovered: 34,741
Active: 24,967
Cases: 62,016
Deaths: 9,771
Recovered: 17,091
Active: 35,154
Cases: 61,958
Deaths: 4,781
Recovered: 28,722
Active: 28,455
Like virtually any other field, the construction industry has benefited tremendously from technological innovations. For instance, tools like mobile phones and tablets have made it easier than ever to coordinate, schedule, and plan projects. Similar innovations have helped teams more efficiently visualize their work.
However, it's easy to overlook the role that technology can, and should, play in improving the safety of worksites.
It's important to explore the various ways in which new tech can keep construction workers safe on the job. According to OSHA, in 2016 alone, one out of every five workplace fatalities in the United States involved construction workers. Leveraging new innovations to reduce this accident rate is crucial, not only to protect your employees but also your company.
According to one Philadelphia workers compensation lawyer, your business could be responsible for paying up to 500 weeks of compensation to an injured party. Not only could this have a major impact on your bottom line, but also on employee retention rates and productivity levels. The less a worker feels their employer cares about their safety, the less likely they are to want to work for your company.
Luckily, there are many tools available now that construction teams can leverage to boost overall workplace safety. They include the following:
Advertisement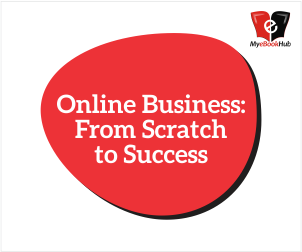 Drones
The CDC considers unmanned aerial vehicles (drones) to be very useful in the construction industry, particularly in regards to safety issues. Drones are particularly valuable here because they can monitor sites, assist in large-scale inspections, and perform maintenance tasks on high buildings.
Now that the FAA has established rules for the use of commercial drones, it's likely they'll play an increasingly significant role within this industry.
Exoskeletons
It's not just the stuff of science fiction anymore: Exoskeletons which allow humans to lift heavy objects and perform similar dangerous tasks more easily are now both very real and very practical. Experts in the field believe using them will help reduce the rate of injury often caused by overexertion.
Virtual Reality
Proper training is essential for all jobs within the construction industry. People whose responsibilities involve operating cranes and other potentially dangerous machinery must be extremely comfortable doing so.
That's why virtual reality (VR) is set to improve the overall safety of construction worksites. With VR tech, workers have many more opportunities to get a real feel for their tasks while training than they typically would in the past. Instead of needing access to an actual piece of machinery to learn, they can use VR to hone their skills even when the necessary equipment isn't available.
Sensors
Falls and similar accidents aren't the only potential hazards construction workers face daily. This type of work can also expose employees to volatile compounds, dangerous temperature conditions, and even excessive noise.
Now, sophisticated sensors can be placed throughout construction sites to monitor the work conditions. If these sensors detect any hazards, they'll alert employees so they can mitigate the risk before continuing with their tasks.
These are merely some of the many new technologies that can assist in maintaining construction site safety. Again, this is a dangerous industry. Taking steps to eliminate hazards is very important, both for your employee's well-being and your company's success. With these tools, doing so is easier than ever.