EKITI State Governor, Dr Kayode Fayemi, has appointed the former Chairman of the Oyo State Chapter of the Nigeria Union of Journalists (NUJ), Comrade Wale Ojo-Lanre, as the Director-General, Council for Arts and Culture.
This is just as Dr. Fayemi approved the appointment of other persons into some commissions and agencies of government.
The Governor also approved the appointment of some Senior Special Assistants and Special Assistants with specific assignments.
The appointments take immediate effect.
However, appointments of nominees into statutory boards are subject to ratification by the Ekiti State House of Assembly.
Advertisement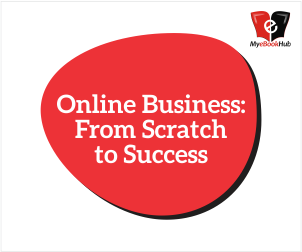 Below are the details of the appointments:
Teaching Service Commission
Hon B.J. Abegunde – Chairman
Hon Osuolale Olorunsola – Member
Mrs. Christiana Ogunsakin – Member
Hon Victor Irewolede – Member
House of Assembly Service Commission
Chief Taiwo Olatunbosun – Chairman
Hon. Kayode Fasakin – Member
Hon. Tunji Orisalade – Member
Hon. Samuel Olusegun Erinle – Member
Mrs. Fola-Richie Adewusi – Member
Board For Technical and Vocatonal Education
Hon. Kayode Babade – Chairman
Mr. Muyiwa Awe – Member
Hon. Bayo Akerele – Member
Mrs. Yetunde Adamu – Member
Mr. Idowu Isaac Ayegbe – Member
Primary Health Care Development Agency
Chief (Mrs) Monisola Oloro – Chairman
Dr. Ayo Babatunde Olujobi – Member
Mrs. Nike Olaosebikan Durotoye – Member
HEALTH MANAGEMENT BOARD
Dr. Bayo Orire – Chairman
Hon. Sola Ojo – Member
Mrs. Dorcas Atolagbe – Member
Mr. James Abiodun – Member
EKSCDA
Dr. Yemi Alatise – Chairman
Mrs. Oluropo Usikalu – Member
Mr. Kola Komolafe – Member
Lateefat Arilewola – Member
Eyitayo Fabunmi – Member
JUDICIAL SERVICE COMMISSION
HRH. Oba Babatola Oladele (Olupole of Ipole Iloro – Ekiti) – Member
Barr. Ayo Esan —- Member
Chief (Mrs.) Kemi Olaleye — Member
Barr. Kabir Akingbolu — Member
DIRECTORS-GENERAL
Mr Sunkanmi Onipede – Ekiti State Signage and Advertisement Agency
Mr. Wale Ojo Lanre – Council of Arts and Culture
Mr. Kayode Fasae – Micro-Finance and Enterprise Development
Dr. Hakeem Bakare – – DICT
Mr Lanre Ogunjobi – Bureau of Employment & Productivity
SPECIAL ENVOY ON REGIONAL MATTERS
Hon. Karounwi Oladapo
TECHNICAL ADVISER
1. Mr. Femi Ajepe – Ekiti Knowledge Zone Project
FOUNTAIN HOLDINGS
Oska Seyi Ayeleso – Managing Director
HOUSING CORPORATION
Barr. Tunde Olaoye-Williams – General Manager
EKITI AIRPORT PROJECT
Elder Bunmi Awotiku – Coordinator
SENIOR SPECIAL ASSISTANTS
Mrs Bola Solanke – SDGs
Mr Femi Odere – Diaspora Affairs
Mrs Bolaji Olagbaju – Women Empowerment
Mr. Dapo Adelabu – National Assembly Matters
Princess Iyabo Fakunle-Okhiemen – Social Welfare
Mr Garba Arogundade – SSA Party Matters/ Director of
Admin & Organisation, APC
Mr. Sam Oluwalana – SSA Party Matters/ Director of
Media and Publicity
8. Chief Oluyemi Esan – SSA, Labour Matters
9. Dr. Jimlas Ogunsakin – SSA, Public Health
10. Ade Omonijo – – SSA, Rural Development
11. Dr. Femi Akinola – SSA, Regional Development
12. Dr. Sunday Aniyi – SSA, Special Projects
13. Mr. Taye Olatunji – SSA, Community Development
14. Ms. Damola Ajibade – SSA Consular and Inter-Governmental Relations
15. Hon Dele Olugbemi – SSA, Non State Security
16. Akogun Tai Oguntayo SSA, Media
17. Chief Niyi Ojo – SSA, Public Affairs
18. Mr Tade Aluko – Deputy Chief of Staff (Office of the Deputy Governor)
SPECIAL ASSISTANTS
19 Moses Ademiloye – SA, Youth and Students Matters
20. Dapo Osunniyi – SA, Political Affairs (South)
21. Kayode Olowookere – – SA, Political Affairs (North)
22. Bose Olowookere – SA, Political Affairs (Central)
23. Sesan Adewumi – SA, Mobilization (Central)
24. Bisi Adesua – SA, Mobilization (North)
25. Kayode Arigbede – SA, Mobilization (South)
26. Bunmi Bello – SA, Public-Private Partnerships
27. Mary Oso – SA, Media
28. Biodun Oyeleye – SA, Civil Society Matters
29. Muyiwa Aluko – SA, Graphics
30. Ehi Emhonyon SA, Photography (Research & Documentation)
31. Dele Omoleye – SA, Famstead Coordination
32. Aladeloye Adedeji – SA, Informal Sector
33. Kayode Oso – SA, Values Orientation
34. Imoleayo Oyedeji – SA, Micro Finance & Enterprise Devt
35. Dele Alagbon – SA Governor's Office