THE efforts of Ekiti State Government at adding the value of sustainability to the culture and values of Ekiti State gained global acceptance and respect at the ongoing National Arts Festival (NAFEST) 2019 in Benin Edo State when its contingent showcased pounded yam at the parade of Royal Cuisine.
The Ekiti State Council for Arts and Culture stormed the festival with a 65 – member contingent led by Its Director-General, Ambassador Wale Ojo -Lanre, its Permanent-Secretary, Alhaji Ganiyu Mohammed and other members of the Council to Benin on Sunday.
The Ekiti Contingent signalled its intention of outstanding performance at the participant's states parade held at University of Benin Sports Stadium when it put up a spectacular show of a Royal train which was accompanied by scintillating dance and music blended with dignified royalty. An act which cultivated to its contingent wild applause from the guests.
Icing the cake of its beautiful performance on the parade ground was the state's presentation at the Royal Cuisine competition where, it presented an undiluted cultural mode, scene, procedure and process of preparing pounded yam for the king in Ekiti.
The king's pounded yam which was pounded in two mortals by four beautiful ladies who covered their mouths with leaves with a Prince of the palace keeping an eye on them so that they neither talk nor tamper with the procedure of preparation.
Advertisement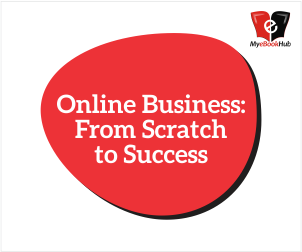 The pounded yam was served by the Queens into calabash accompanied with Ira stew, efinrin source and egusi soup with a gourd of palmwine and presented to the king who ate the food under the cover because "no one sees the mouth of the king while eating."
Otunba Olusegun Runsewe, Director-General, National Council for Arts and Culture who visited Ekiti Stand and witnessed the preparation of the pounded yam commended Ekiti government for branding a delicacy which is synonymous with the people of the state.
He lauded the Ekiti contingent for being unique both in the presentation of the royal pounded yam, the delivery of its synopsis and the construction of its stands.
The aroma of the ira stew garnished with abundant iru and the sumptuous bushmeat wrapped in egusi soup attracted a multitude of participants who scrambled to have a taste of Ekiti pounded yam.
According to Bashir Nasarrawa "walai talai, the Ekiti people shine here today. Look at their stand, it is cultural made of the mat and their native dress, see the local utensil used to serve their king, this is calabash, see the way they prepared their king's food with utmost care for hygiene, no one talks, see also how they dance and sing for their royal father. I thank God that I am opportune to have a taste of Ekiti pounded yam today. It is super and unique. May Allah bless President Buhari, Runsewe and Ekiti State Governor Fayemi. Ekiti kete I love your pounded yam with the bushmeat."