The Nigerian Tourism Development Corporation (NTDC) has endorsed the Youth Tourism and Hospitality Leaders Forum (YTHLF), an initiative of Travelscope Magazine.
NTDC Director-General, Mr Folorunsho Coker while endorsing the forum expressed a high expectation that the "Youth Tourism and Hospitality Leaders Forum" would be an avenue to engage youths positively, alleviate poverty and have an invaluable impact on the Nigerian Tourism sector."
Recall that Institute of Hospitality UK-Nigeria International Branch (IoH); Hospitality and Tourism Association of Nigeria (HATMAN) and Global Institute of Tourism and Hospitality (GITH) recently endorsed the forum.
The letter of endorsement, signed by the Legal Adviser of the Corporation, Funebi Otu-Umondak, on behalf of the NTDC Boss reads in part "Further to your request for endorsement and subsequent consideration by the Management, we are pleased to inform you that NTDC has endorsed the annual event themed, "Youth Tourism and Hospitality Leaders Forum" hosted by your organisation, Travelscope Magazine."
The Youth Tourism and Hospitality Leaders Forum is an annual educative seminar for tourism/hospitality students, youths and stakeholders with a passion for excellence in the hospitality and tourism industry.
Advertisement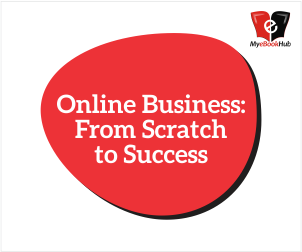 The event is designed to sensitize, educate and motivate youths on the vast tourism potentials in the country to take advantage of its enormous social-cultural and economic benefits for self-empowerment and economic development of the country.
Reacting to the endorsement, Managing Director/Publisher of Travelscope Magazine, Omololu Olumuyiwa appreciated the Coker-led administration for considering the forum as a viable tool to stimulate the interest of tourism and hospitality in the Nigerian youth, thereby promoting tourism and hospitality in the country.
While commending the frenetic efforts of the NTDC boss at repositioning the Nigerian tourism industry as a serious business, Omololu noted that the endorsement is a great lubricant to the wheel of the forum.
"The redefinition of Tourism as a business by the Folorunsho Coker-led administration is highly commendable, while his commitment to achieving the action plan of his administration is a great boost to the Nigerian tourism development and promotion.
"The NTDC boss' push for the new legal framework for the Corporation became necessary. There is dire need to repeal the law governing the Corporation as the law has existed for over 40 years and needs an amendment to give it the legal framework to achieve its new objectives. This effort of the Coker-led administration needed the cooperation of the stakeholders in the industry, including the media, as this will generate more revenue and develop tourism assets in the country," Omololu said.