Live Covid-19
Cases: 3,018,622
Deaths: 132,781
Recovered: 1,304,683
Active: 1,581,158
Cases: 1,613,351
Deaths: 65,120
Recovered: 978,615
Active: 569,616
Cases: 720,346
Deaths: 20,174
Recovered: 440,150
Active: 260,022
Cases: 687,862
Deaths: 10,296
Recovered: 454,329
Active: 223,237
Cases: 302,718
Deaths: 10,589
Recovered: 193,957
Active: 98,172
Cases: 298,869
Deaths: 28,388
Recovered: –
Active: 270,481
Cases: 298,557
Deaths: 6,384
Recovered: 264,371
Active: 27,802
Cases: 285,768
Deaths: 44,236
Recovered: –
Active: 241,532
Cases: 256,848
Deaths: 30,639
Recovered: 155,604
Active: 70,605
Cases: 243,051
Deaths: 11,731
Recovered: 204,083
Active: 27,237
Cases: 241,819
Deaths: 34,869
Recovered: 192,241
Active: 14,709
Cases: 231,818
Deaths: 4,762
Recovered: 131,649
Active: 95,407
Cases: 213,716
Deaths: 1,968
Recovered: 149,634
Active: 62,114
Cases: 206,844
Deaths: 5,241
Recovered: 182,995
Active: 18,608
Cases: 198,057
Deaths: 9,092
Recovered: 182,200
Active: 6,765
Cases: 196,750
Deaths: 3,199
Recovered: 93,315
Active: 100,236
Cases: 168,335
Deaths: 29,920
Recovered: 77,308
Active: 61,107
Cases: 165,618
Deaths: 2,096
Recovered: 76,149
Active: 87,373
Cases: 117,110
Deaths: 4,064
Recovered: 47,881
Active: 65,165
Cases: 105,764
Deaths: 8,687
Recovered: 69,431
Active: 27,646
Cases: 100,345
Deaths: 133
Recovered: 93,898
Active: 6,314
Cases: 83,557
Deaths: 4,634
Recovered: 78,518
Active: 405
Cases: 77,815
Deaths: 1,523
Recovered: 28,531
Active: 47,761
Cases: 76,222
Deaths: 3,422
Recovered: 21,238
Active: 51,562
Cases: 71,419
Deaths: 5,420
Recovered: –
Active: 65,999
Cases: 64,958
Deaths: 3,241
Recovered: 29,919
Active: 31,798
Cases: 63,804
Deaths: 429
Recovered: 51,120
Active: 12,255
Cases: 62,380
Deaths: 4,821
Recovered: 28,872
Active: 28,687
Cases: 62,275
Deaths: 2,567
Recovered: 34,741
Active: 24,967
Cases: 62,016
Deaths: 9,771
Recovered: 17,091
Active: 35,154
MOMENTS before starting the final game of his stellar 20-year career in the NBA, Kobe Bryant was described as "the greatest" ever to wear the purple and gold by fellow Los Angeles Lakers great Magic Johnson.
Bryant, an 18-time All-Star guard who went on to engineer a thrilling, come-from-behind 101-96 win over the Utah Jazz on his much anticipated league farewell, was given a lengthy video tribute before Johnson walked out to center court.
"We are here to celebrate greatness," Johnson, like Bryant a five-time NBA champion, told the sellout crowd. "For 20 years, excellence. For 20 years, Kobe Bryant has never cheated the game, he has never cheated us as fans.
"He has played through injury, he has played hurt and we have five championships banners to show for it."
Huge roars then rang out as the Lakers fans gave Bryant thunderous approval.
Advertisement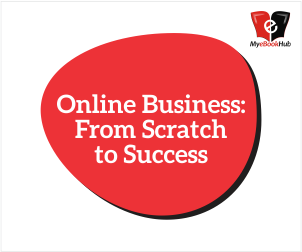 "For the last 20 years, this man has been the biggest and greatest celebrity we have had in this town," said Johnson. "He is not only a great and unbelievable sports icon but he's also the greatest to wear the purple and gold.
"So right now we should put our hands together for the late great (former Lakers owner) Jerry Buss for trading for this man."
Bryant ended Wednesday's game with 60 points on 22-of-50 shooting as the Lakers fought back from a 15-point deficit at halftime and was again cheered loudly by the fans before he addressed them all from the center court.
"Man, I can't believe how fast 20 years went by," he said, with a towel draped over his shoulders. "It's crazy, absolutely crazy to be standing here on the same court with you guys, with my team mates behind me.
"I appreciate the journey we have been on, there have been a few ups and downs but the most important part is that we all stayed together throughout.
"All I can do here is thank you guys for all the years of support, all the years of inspiration. This has been unbelievable. I can't believe it has come to an end," he said, before gold and purple confetti descended from the ceiling.
Asked in his post-game news conference how he felt about Johnson labeling him as the greatest Laker ever, Bryant replied: "I refuse to believe it because Magic is my hero … and so he is, and always will be, number one for me."