NIGERIAN former military president General Ibrahim Babangida on Friday returned to Nigeria from a three-week medical trip to Germany.
Babangida, clad in a black caftan and cap to match, stepped out at about 3.30 p.m. at the Minna International Airport from a chartered aircraft N550 DR.
While in Germany, he received treatment at St Josef Hospital, near Frankfurt, during which time he was also rumoured dead in the social media.
A family source informed Saturday Tribune on the condition of anonymity that the former military president was treated at the intensive care unit of the hospital.
Babangida alighted from the aircraft in company with his son Aminu and daughter Halima.
Advertisement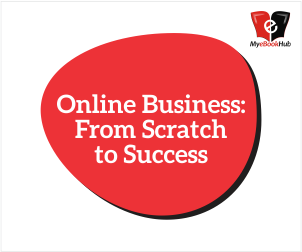 On hand to receive him at the airport were a former governor of Niger State, Ahaji Abdullahi Abdulkhadir Kure; Babangida's first son, Mohammed, his first daughter, Aisha, a close associate and former president of the Nigerian Association of Chambers of Commerce, Industry, Mines and Agriculture (NACCIMA), Alhaji Umar Ndanusa and former federal permanent secretary, Malam Idris Adamu Kuta.
It will be recalled that during the week, the elder statesman was rumoured dead while receiving treatment abroad.
Meanwhile, Niger State governor, Alhaji Abubakar Sani Bello, has said that General Babangida is still needed around at this "critical" period in the life of Nigeria.
Governor Bello, who welcomed the retired General back from his foreign medical trip, said wise counsel of leaders who had weathered the storms and distinguished themselves was needed to bail the country out of the doldrums.
The governor also praised God for preserving the life of the former military leader.
"Despite unfounded rumour about the life of our national icon, General Ibrahim Badamasi Babangida, we are grateful that it pleases Allah to preserve his life and bring him back safely and healthier to continue the good work of nation building.
"General Ibrahim Babangida remains one of the few leaders in this country that we still need around to tap from their wealth of experience and knowledge and we are grateful he is back and kicking like the old soldier he is.
"Your safe return has finally put a lie to the rumour and the evil machinations of those who are playing God. We are grateful to Allah that He has silenced them," Governor Bello said.
During the week, the social media was awash with the rumour of General Babangida's death before it was refuted by his son, Mohammed.
The governor, therefore, cautioned Nigerians against spreading death rumour, stressing that such an act was uncultured and immoral.
"It is high time media practitioners, especially those in the social media, refrained from broadcasting or publishing falsehood. Aside from questioning the integrity of the media, it portends danger for the society that the media cannot be trusted.
"The media should be guided by the ethics of the profession. If you are not sure, don't share. The social media's purported death of General Babangida was reckless, unethical and unwarranted," he said.