THE Association of Tourism Practitioners of Nigeria (ATPN) has called on Governor Akinwunmi Ambode of Lagos State to reconsider his decision to seal off the Ikoyi Jetty of Gani Tarzan Boats and unilaterally revoke the lease agreement the state entered with the water transport company to use some jetties in Lagos as a springboard to develop water transportation IN the state and also access islands in the state for touristic purposes.
The President of ATPN, Malan Kabir, in a release titled 'No, Governor Ambode', said it was unfortunate that after spending and putting in so much to develop water transportation in the state, hostility is now being visited on Gani Tarzan Boats by the state government.
His words: "When Asiwaju Ahmed Bola Tinubu's government approached the managing director of Tarzan Jetty, Mr. Ganiyu Balogun (De Boatman), to invest in the hitherto waterlogged areas to complement the government efforts of easing the monstrous traffic jams, little did the boatman imagined that a day would come when he would be thrown out.
"When he was encouraged by the then government to rehabilitate the marshy and waterlogged areas, as a businessman, he took it very seriously. He brought his expertise and funds and invested. It became a very good service to the people who move around daily for their daily bread. He greatly contributed in making things easy to the transportation of hundreds of people.
"Now the order being given by the government of Ambode is, to say the least, unfortunate. This certainly will send a wrong signals to both local and international tourism investors in the state.
Advertisement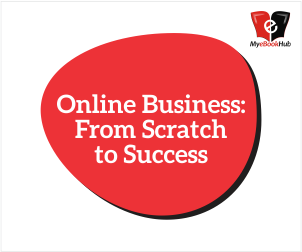 Because tourism has a long gestation period where one makes investments and waits to reap the benefits at much later years. This is exactly what Tarzan Balogun and his company did. He made his investments and now time for him to recoup his investments.
ATPN therefore advised the Lagos State to tread carefully and that the matter should be handled properly. The association called for dialogue. It said the state should look back at the days when the state jetties were yearning for development, not now when it is being cleaned and put to use by the dexterity and business acumen of Ganiyu Balogun.
It continued: "We, members of ATPN, are watching carefully how this issue is resolved. It will help us shape our thoughts about the state. But certainly the harassment and threats being issued by the Lagos state must stop now and pursue the path of dialogue. This will give the necessary confidence investors need, especially tourism investors, whose investments take a long period to mature."
It would be recalled that last month, the Lagos State government shut down Tarzan Boats' loading jetty at Ikoyi, Lagos and ordered him to vacate the jetties which the company allegedly leased from the state for 25 years.