A Nigerian lawyer, Ugochukwu Osuagwu, on Wednesday, lambasted United States congressman, Tom Marino, over his secret letter to the Secretary of State, John Kerry.
Osuagwu, a human rights lawyer who said Marino's letter is fallacious added that issues raised by Marino against Buhari are faulty.
Marino in his September 1 letter had said that President Muhammadu Buhari in his leadership was inclining towards autocracy.
While alleging that the Nigerian president is fighting corruption selectively, against the opposition, Marino advised the US secretary of state to stop further assistance to Nigeria until the president shows signs of true democratic governance.
But his statement, Ugochukwu said: "First, Buhari complied with federal character on federal appointments. Nigeria, contrary to the myopic views of the congressman, is not factored on region but on states."
Advertisement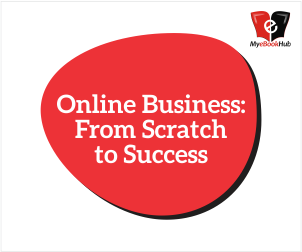 The lawyer also said Marino must understand that north has 19 states against 17 in the Southern region.
"Every state is represented in FEC as ministers and ministers of states, even if you are to go by regional arrangements, the north in appointments has 142 while the south has 131 appointees, where is the northern domination here?
"In terms of number of states and population, north has more in number than the south, I challenge Tom Marino to a Live TV debate to present our respective positions on the facts of the alleged bias by President Muhammadu Buhari in federal appointments," Ugochukwu said.
Ugochukwu further added that Marino's letter is divisive and focused on public unrest in Nigeria.
Also raising issues on Marino's credibility, the lawyer said: "Is this not the same congressman whose staff, Ryan Shucard was arrested sometime in July 17, 2014 and charged with allegedly bringing a gun into capital building in Washington DC?"
"The said press secretary to congressman Marino, Ryan Shucard upon arraignment on September 17th, 2014 pleaded guilty to the weapon charges. Tom Marino should come clean and tell us his own role in the gun running charges for which the press secretary was used as a fall guy.
"Has Tom Marino also cleared himself of the corruption allegation against him whilst he was in the House of Representatives?
"In 2007, Tom Marino resigned his position as US Attorney in Pennsylvania after a corruption scandal clouded his career. Marino had used his official title as US Attorney to provide a Reference in 2005 to his "close friend" convicted felon Louise DeNaples who was trying to win the states gaming Commission's approval to open slot machines at a resort he owned.
Stating that the US congressman lacked the moral standing to come against President Buhari, Ugochukwu said: "Also, when Marino was district Attorney in Lycoming county, he tried to get a friend out of a drug charge by going behind the back of the county judge who refused to toss out his friend's conviction." He alleged that Marino later resigned as US Attorney and took up Job as 'an in house lawyer' to the same DeNaples for a salary of $250, 000 per year.
"However, he later lied an oath during his statutory financial disclosures that he only earned $25, 000 from DeNAples.
"His request to state Department to stop sale of War Planes and Military equipment to Nigeria Military is selfish, even without sale of war planes to Nigeria by USA, the General Buratai led Nigerian army was able to subdue Boko Haram and reclaim all territories previously held from BHT, remaining only the Chibok girls and other abducted persons.