THE Onimeko of Imeko, His Royal Majesty, Oba Benjamen Oyeditan Olanite (Akanku IV), has ascribed poor academic performances of the students in Imeko/Afon Local Government to the marginalization of the area in the distribution of resources for infrastructure and social amenities development by both the state and the federal government thus far.
Oba Olanite, who said this in a brief chat with a selected journalists in his house in Imeko at the weekend, added that "no government, federal or state, had considered Imeko for any  educational institution, primary, secondary or tertiary. All the primary and secondary schools in Imeko are private/missionary-turned government schools."
The mornarch, while reacting to the comment of the Registrar of the Joint Admissions and Matriculations (JAMB), Prof. Is'haq Oloyede, on the poor performances of students of the Imeko/Afon Local Government during the first Ogun State Education Summit, said "Why won't it be so. All the federal tertiary institutions in Ogun State are in Abeokuta, while the state ones are in Ijebu area. Nothing for us in this part. We are just neglected, abandoned. It is believed in many quarters that our indigenes are into car smuggling. But can we blame them. They are liable to subscribe to whatever is available to them."
While describing the passion of the youths of the area for education as encouraging, Oba Olanite said dues to nonr availability of tertiary institutions in Imeko, some parents don't know that there are other levels of learning after secondary school.
"My mother, for instance, asked me to learn a trade, having completed my secondary education, which she believed was the highest educational level one can attain," Oba Olanite said.
Advertisement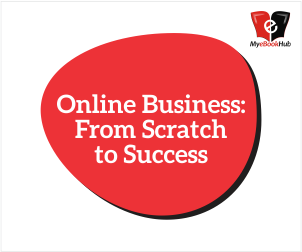 The monarch, who lauded the heavy investment of the Senator Ibikunle Amosun-led administration in education in the state, implored the governor to consider Imeko in his plans.
"It is a fact that Governor Amosun placed priority on education, thereby making it first out of its five cardinal programmes when assumed office in May 29, 2011, but Imeko is yet to benefit from the good plans of the working governor in education," Oba Olanite submitted.
The Onimeko enjoined the Governor Amosun to make education conducive and encouraging for students in Imeko by improving on the state of infrastructure in the primary and secondary schools in the area and also, establishing a tertiary institution or a satellite campus of a tertiary institution in the area.
Oba Olanite also implored the federal government to consider establishment of a federal tertiary institution in Imeko. This, he said, will put the youths in the area at comparative advantage with their peers, not only in Nigeria, but in the world, thereby making them contribute immensely to the development of the country.