Live Covid-19
Cases: 3,017,896
Deaths: 132,779
Recovered: 1,304,679
Active: 1,580,438
Cases: 1,613,351
Deaths: 65,120
Recovered: 978,615
Active: 569,616
Cases: 720,346
Deaths: 20,174
Recovered: 440,150
Active: 260,022
Cases: 687,862
Deaths: 10,296
Recovered: 454,329
Active: 223,237
Cases: 302,718
Deaths: 10,589
Recovered: 193,957
Active: 98,172
Cases: 298,869
Deaths: 28,388
Recovered: –
Active: 270,481
Cases: 298,557
Deaths: 6,384
Recovered: 264,371
Active: 27,802
Cases: 285,768
Deaths: 44,236
Recovered: –
Active: 241,532
Cases: 256,848
Deaths: 30,639
Recovered: 155,604
Active: 70,605
Cases: 243,051
Deaths: 11,731
Recovered: 204,083
Active: 27,237
Cases: 241,819
Deaths: 34,869
Recovered: 192,241
Active: 14,709
Cases: 231,818
Deaths: 4,762
Recovered: 131,649
Active: 95,407
Cases: 213,716
Deaths: 1,968
Recovered: 149,634
Active: 62,114
Cases: 206,844
Deaths: 5,241
Recovered: 182,995
Active: 18,608
Cases: 198,037
Deaths: 9,090
Recovered: 182,200
Active: 6,747
Cases: 196,750
Deaths: 3,199
Recovered: 93,315
Active: 100,236
Cases: 168,335
Deaths: 29,920
Recovered: 77,308
Active: 61,107
Cases: 165,618
Deaths: 2,096
Recovered: 76,149
Active: 87,373
Cases: 117,110
Deaths: 4,064
Recovered: 47,881
Active: 65,165
Cases: 105,764
Deaths: 8,687
Recovered: 69,431
Active: 27,646
Cases: 100,345
Deaths: 133
Recovered: 93,898
Active: 6,314
Cases: 83,557
Deaths: 4,634
Recovered: 78,518
Active: 405
Cases: 77,815
Deaths: 1,523
Recovered: 28,531
Active: 47,761
Cases: 76,222
Deaths: 3,422
Recovered: 21,238
Active: 51,562
Cases: 71,419
Deaths: 5,420
Recovered: –
Active: 65,999
Cases: 64,958
Deaths: 3,241
Recovered: 29,919
Active: 31,798
Cases: 63,804
Deaths: 429
Recovered: 51,120
Active: 12,255
Cases: 62,380
Deaths: 4,821
Recovered: 28,872
Active: 28,687
Cases: 62,275
Deaths: 2,567
Recovered: 34,741
Active: 24,967
Cases: 62,016
Deaths: 9,771
Recovered: 17,091
Active: 35,154
UNITY Forum, a socio-political organisation in Oyo State has accused the Governor of the state, Senator Abiola Ajimobi, of legalizing the illegality in running the affairs of the state.
Just as they advised the governor to moderate his utterances and speeches in the interest of peace and unity in the state, the group in a press statement signed its Public Relations Officer, Hon Oorelope Azees, said: "With recent decisions of the governor, it is apparent that the he has little or no respect for the rule of law.
"Why has the local government election not taken place? Why was the governor in a hurry to install obas when he knew that the chief custodian of culture and tradition in Ibadan, the Olubadan of Ibadanland, Oba Saliu Adetunji Aje (Ogunguniso I), has not been properly briefed and educated on the need for more beaded crown or coronets in Ibadanland?"
The group further alleged that Governor Ajimobi margizalized some of the political groups and individuals that supported him to win election, saying, "Many politicians are grumbling in the state, particularly those in the APC. They are complaining that the governor has marginalized them despite all efforts made to ensure that he won the second term in office many of them have been dumped by the governor.
"Without the defunct ANPP and CPC, APC would not have surfaced. By bringing people who never worked for APC to win elections to serve in the government without the consent of the party amounts to legalizing the illegality.
Advertisement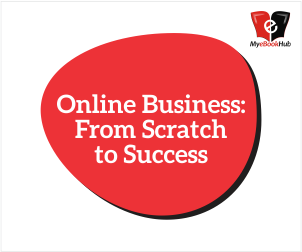 "Many aspirants for the Local government election are now debtors because the governor's pronouncement to hold election was unrealistic."
While commending the organisers of the just concluded Yoruba Summit on restructuring, the forum expressed optimism that the outcome of the summit will go a long way in boosting the credibility and image of the the Yorubas, especially in their agitation for restructuring of the country.
They however, urged the Federal Government to ensure completion of the Lagos/Ibadan expressway as well as Ogbomoso-Oyo road for safety of travelers and reduction of road carnage on the road.