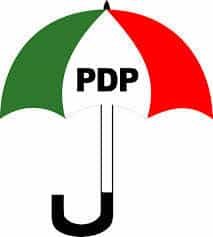 Live Covid-19
Cases: 3,014,033
Deaths: 132,757
Recovered: 1,303,822
Active: 1,577,454
Cases: 1,613,351
Deaths: 65,120
Recovered: 978,615
Active: 569,616
Cases: 720,346
Deaths: 20,174
Recovered: 440,150
Active: 260,022
Cases: 687,862
Deaths: 10,296
Recovered: 454,329
Active: 223,237
Cases: 302,718
Deaths: 10,589
Recovered: 193,957
Active: 98,172
Cases: 298,869
Deaths: 28,388
Recovered: –
Active: 270,481
Cases: 298,557
Deaths: 6,384
Recovered: 264,371
Active: 27,802
Cases: 285,768
Deaths: 44,236
Recovered: –
Active: 241,532
Cases: 256,848
Deaths: 30,639
Recovered: 155,604
Active: 70,605
Cases: 243,051
Deaths: 11,731
Recovered: 204,083
Active: 27,237
Cases: 241,819
Deaths: 34,869
Recovered: 192,241
Active: 14,709
Cases: 231,818
Deaths: 4,762
Recovered: 131,649
Active: 95,407
Cases: 213,716
Deaths: 1,968
Recovered: 149,634
Active: 62,114
Cases: 206,844
Deaths: 5,241
Recovered: 182,995
Active: 18,608
Cases: 198,037
Deaths: 9,090
Recovered: 182,200
Active: 6,747
Cases: 196,750
Deaths: 3,199
Recovered: 93,315
Active: 100,236
Cases: 168,335
Deaths: 29,920
Recovered: 77,308
Active: 61,107
Cases: 165,618
Deaths: 2,096
Recovered: 76,149
Active: 87,373
Cases: 117,110
Deaths: 4,064
Recovered: 47,881
Active: 65,165
Cases: 105,764
Deaths: 8,687
Recovered: 69,431
Active: 27,646
Cases: 100,345
Deaths: 133
Recovered: 93,898
Active: 6,314
Cases: 83,557
Deaths: 4,634
Recovered: 78,518
Active: 405
Cases: 77,815
Deaths: 1,523
Recovered: 28,531
Active: 47,761
Cases: 76,222
Deaths: 3,422
Recovered: 21,238
Active: 51,562
Cases: 71,419
Deaths: 5,420
Recovered: –
Active: 65,999
Cases: 64,958
Deaths: 3,241
Recovered: 29,919
Active: 31,798
Cases: 63,804
Deaths: 429
Recovered: 51,120
Active: 12,255
Cases: 62,380
Deaths: 4,821
Recovered: 28,872
Active: 28,687
Cases: 62,275
Deaths: 2,567
Recovered: 34,741
Active: 24,967
Cases: 62,016
Deaths: 9,771
Recovered: 17,091
Active: 35,154
THE Peoples Democratic Party (PDP) on Sunday challenged President Muhammadu Buhari to give an account of his ministers and other government officials who abandoned their scheduled meeting with investors in the United States to gallivant in that country.
This was contained in a statement made available to news men in Abuja yesterday by its National Publicity Secretary of the Party, Hon. Kola Oogbondiyan.
The ministers reportedly abandoned the foreign investors and went on a shopping spree in highbrow shops of the United States, at the time Nigerians were looking up to them to negotiate deals and bring in investments into the country.
ALSO READ: Gunmen Attack Kogi Community, Kill 10
According to the Party, "this embarrassing development is indeed a clear reflection of the recklessness and laissez-faire attitude of the Buhari-led All Progressives Congress (APC) administration towards governance, resulting in the biting economic recession and others woes plaguing our nation under President Buhari's watch
Advertisement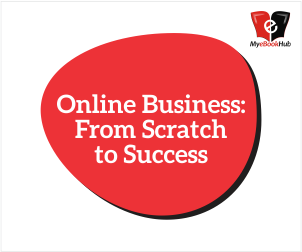 "It is now clear to Nigerians why the APC and its incompetent Federal Government have not been able to attract any meaningful Foreign Direct Investment to the country in the last three years of President Buhari's administration. Instead, the ones it inherited are pulling out.
"How can APC government officials sent to attend investors' meetings abandon their duties and engage in personal leisure abroad? Painfully, they blame everybody but themselves for the choking economic situation of the country in the last three years.