NIGERIAN Tourism Development Corporation (NTDC) and the Technical Mission on UNWTO are set to collaborate on the establishment of tourism statistics and tourist account.
This was disclosed when the Technical Mission on UNWTO, led by David McEwen paid  a courtesy call on the NTDC DG, Mr. Folorunsho Coker, at the Corporation's headquarters in Abuja, on Monday.
The NTDC boss in his speech said interest rate on funds for tourism development and promotion should be a single unit, noting that "tourism business cannot thrive with double digit interest rate."
Coker then reiterated his Road Map for the Nigerian Tourism, a five-point action plan – acronymic CHIEF (Corporate Governance & Regulations, Human Capital Development, Infrastructural Development, Events and Marketing, and Finance & Investment) – to promote and develop the tourism industry by promoting domestic tourism and encouraging ease of doing business in Nigeria.
While describing the cottage industry as the bedrock of tourism development, Coker underscored the importance of corporate governance and regulations reviews, saying: "The new NTDC law has been passed by the Senate, now awaiting concurrence. When finally concurred, it will allow NTDC to treat tourism as business, do joint ventures (Public Private Partnership), while also enabling the Corporation to behave in a manner like the Tourism Board of Kenya, Gambia and any country that depends on tourism, thereby allowing us to generate good revenue for government, and create wealth for the people.
Advertisement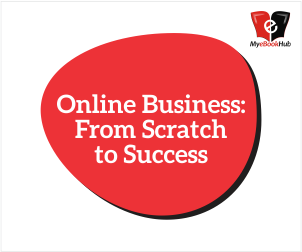 "The corporate governance and regulations that need to be changed are not just at the Federal Government level alone. We also need to look at state as well as the local government tourism laws, and it must also be passed to the private sector."
The NTDC boss also emphasized the need for an improved human capital development, which according to him, will speed up the development and promotion of tourism in the country.
He added that "human capital development is not limited to the public sector, but it should also be well taken care of in the private sector.
Coker said the marketing of the tourism events, potentials and assets must be digital.
McEwen, who earlier in his speech commended the efforts of the Coker-led administration at promoting domestic tourism, said the group was ready to collaborate with NTDC on the establishment of tourism statistics and tourism account.
He however noted that though measuring domestic tourism is quit challenging but his committee would come up with machinery that would ensure a considerably perfect measurement of domestic tourism traffic in the country.