DIRECTOR-GENERAL of the National Orientation Agency (NOA), Dr Garba Abari, has charged Nigerian youths not to allow themselves to be used as cannon fodder for electoral violence and purveyors of fake news.
Dr Abari made the charge in his keynote address, titled "Hate Speech, Fake News and the 2029 Elections," on Friday at the 5th Secure Nigeria, Secure Africa Conference Africa Regional Crime Prevention and Development Conference, held at the Independent Corrupt Practices and Other Related Offences Commission (ICPC) hall in Abuja.
The NOA boss charged the youths to be responsible citizens, and enjoined them to "brace up to the challenge and say no to false news and hate speech by rising above primordial sentiments, ethnicity, religion, tribe, political party leanings and affiliations and be guided by the spirit of patriotism and nationalism."
He then called on all stakeholders, including media practitioners, legislators, traditional and religious institutions, civil and public servants to "find citizen-friendly solutions to this menace while not impeding the right of citizens to freedom of expression."
Abari described hate speech as "a speech that tends to make our brothers and sisters from other sections of the country than ours feel bad; a speech that can bring about division and hatred."
Advertisement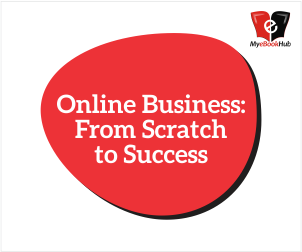 ALSO READ: Group Calls For Youth Inclusion On Ministry, Parastatal's Boards
He also defined fake news as "any news that has contains false, distorted, misleading or unverifiable information," adding that fake news has no integrity, fabricated to either cause public disaffection and incitement, manipulate public sentiments in favour or against persons, group, ideas or even the government.
The acting chairman of the ICPC, Dr Musa Abubakar, represented by the Commission's Commissioner for Education, Alhaji Mohammed Baba Ashiru, in his remarks discussed the efforts of the Commission to ensure the institutional building and drastically reduce corruption in the country.
"We have signed Memorandum of Understanding (MOU) with the NOA to sensitise the public on the havocs of corruption, and encourage Nigerians to shun the monster," he said.
He added that the Commission was also working in synergy with all the examination boards in the country to discourage examination fraud a clamp down on any school or institutions that engage in it.
The national coordinator of a youth-led movement, Youth Crime Watch Nigeria and convener of the conference, Cassey Gbenga Adeleye, earlier in his speech charged the Nigerian youths to uphold the values of dignity, integrity and patriotism. These, according to him, "would propel the great nation we all dream of."
Adeleye also charged the Federal Government to respect laws and acts governing appointments into public offices, which ensure youth representation.
While quoting Section 3(f) of the Independent Corrupt Practices and Other Related Offences Commission (ICPC) Act (2000), as saying the Board membership of the Commission includes "a youth not being less than 21 or more than 30 years of age at the time of his/her appointment," Adeleye disclosed that only one 27-year youth, who is now a Permanent Secretary, was appointed on the Commission's board since its establishment in 2000.
"We would not rest on our oars until the Nigerian youths are well represented in the appointment of the Federal Government. This is one of our rights as youths, and we would fight for it," Adeleye said.