The Senate has alerted the nation to escalating insecurity on the Bonny-Port-Harcourt waterways where activities of sea pirates had led to the abductions, killings and raping of Nigerian women and girls using water transportation.
It charged security agencies to step up their surveillance on the waterways to curb the menace of the pirates.
Senate's intervention followed a motion on piracy attacks on the Bonny-Port-Harcourt sponsored by Senator Betty Apiafi (PDP, Rivers West).
Accordingly, it mandated its Committee on Works to ensure adequate funding in the 2020 budget for the completion of the Bonny–Port Harcourt waterways.
Apiafi, in her motion, recalled how pirates attacked four boats on September 26, 2019, dispossessed the passengers of their property and kidnapped some of them.
Advertisement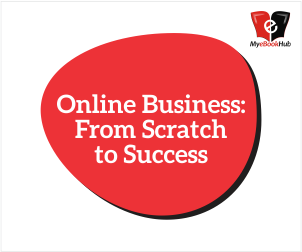 "This unprecedented challenge on the Bonny-Port-Harcourt waterways have put many travellers at risk and almost on a daily basis armed bandits kidnap commuters," she said.
She added that the Nigeria Liquefied Natural Gas (NLG) would soon commence its project along that route, adding: "This will increase traffic along the waterways and put more lives at risk."
George Sekibo (PDP, Rivers East) who seconded the motion drew the attention of his colleagues to the activities of pirates, which he stressed had led to the abduction, killing and rape of Nigerians using the waterways.
Besides, the National Assembly has raised hope for the credible, free and fair electoral process, as it has promised to enhance the integrity of the process in Nigeria by reflecting card readers in the new electoral act.
Deputy Senate President, Ovie Omo-Agege, stated this when he received Nigerian Representatives of the African Union Economic, Social and Cultural Council (AU-ECOSOCC) led by Dr. Tunji Ashaolu in Abuja.
Omo-Agege said it was important that card readers be made part of the legal regime for elections, insisting that it would ensure credible polls.
He assured that the Ninth Assembly would not repeat mistakes of the Eighth National Assembly where the amendment of the Electoral Act breached ECOWAS Protocol.
Meanwhile, the Senate has assured Nigerians that President Muhammadu Buhari would present the 2020 Budget to the joint session of the National Assembly next week Tuesday, October 8, 2019, at 2pm.
Chairman, Senate Committee on Media and Public Affairs, Adedayo Adeyeye, gave the assurance while briefing the Senate Press Corps shortly after yesterday's plenary.
He said, "On Tuesday by 2pm the President will address the joint sitting of the National Assembly on the 2020 budget. We will still have our plenary, but we will move to the House of Representatives to receive the President and I think this is in tandem with our desire."