Despite the vibrancy of different industries within the Nigerian tourism sector, it has hardly flourish optimally due to poor budgetary releases from government and unimpressive investment in the sector by private corporate entities. 
Director-General, Nigerian Tourism Development Corporation (NTDC), Mr Folorunsho Coker, who said this on Tuesday while interacting with the media in his office in Abuja, emphasised a need for intervention fund in the nation's tourism industry.
Previewing the performance of the sector in the year 2019, he said the Corporation itemised laudable activities but managed to showcased a few due to paucity of fund.
The Director-General, who lamented government releases to the corporation, disclosed that "NTDC is a marketing arm of the Ministry of information and Culture. We need funding to market. Meanwhile, 40 per cent of the allocated budget was released to the Corporation in November, towards the end of the financial year.
"There is a difference between money appropriated in the budget and actual releases. It is the actual releases that determines how much can be spent. So, we have to prioritise our spending based on what we have at hand," he clarified.
Advertisement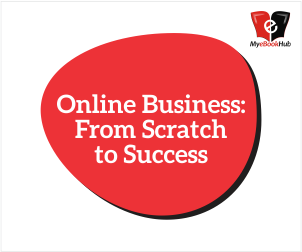 Rather than impacting positively on Nigeria's economy, he bemoaned the diversification of money that supposed to accrue to Nigerian government being diverted to other countries like neighbouring Ghana where Nigerian music and fashion industries thrive.
When asked about efforts of NTDC to secure funding and donations from the private sector or rather getting the public-private-participation endorsement, the Director-General said the private sector operators currently operates under a threatened economy and bitting tax regime.
He said: "there is no difference between government and private sector in terms of funding because there is limited money in the system. The economy is coming out of recession and the thriving businesses pay heavy taxes. So, where is the money to help the tourism sector?.
"We have not stopped begging but we have not got what we wanted in terms of funding."
This financial handicap, he said, has been limiting the tourism from performing at an optimal level and has consequently limited the expected contributions of the tourism sector to the nation's gross domestic product (GDP).
Speaking on his outlook for the year 2020, Coker categorically stated that he is not going to embark on any new programme but rather complete ongoing ones aimed at taking tourism to the expected level.
"There is no point in bringing something new. I am going to embark on my old plans which I know would increase government balance sheet and transform the sector," said Coker who promised to vigorously work on getting the NTDC Amendment Act signed into law by the President.
Coker, who said appropriation for the tourism sector in the 2020 budget is a bit impressive added that budgetary funding has a strong impact on NTDC activities and expressed hope that things would be better this financial year.