…Seek Proactive Synergy
THE General Manager, NTA, Ado Ekiti, Engineer Segun Osinowo and the management of SAFESAAC Consulting Ado Ekiti led by Mary Ashaolu have spread their tentacles of corporate engagement to the Ekiti State Council for Arts and Culture, Ekiti State Cultural Centre, Aso, Ekiti
A delegate of these two corporate entities separately paid a business visit to the Director-General, Ekiti State Council for Arts and Culture, Ambassador Wale Ojo-Lanre in his office located at the Ekiti Cultural Centre.
Ado-Ekiti NTA boss, Engineer Osinowo commended Ambassador Ojo-Lanre for being purposefully creative in his deeds and acts at ensuring the dispensation of the cultural-tourism policy and vision of Governor Kayode Fayemi.
He remarked that Ambassador Ojo-Lanre is consistently showcasing and projecting the cultural values of Ekiti State for this generation and generation unborn by focusing on pro youths cultural projects and events.
Engineer Osinowo revealed that the NTA Ado Ekiti Station is poised to add the value of substance to the activities of the Council with the aim of qualitative projection and highlighting of Ekiti values, arts and culture on the global platform.
Advertisement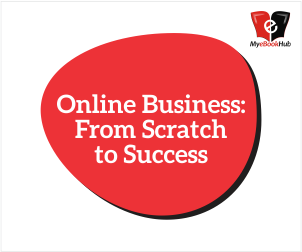 He offered brilliant suggestions on how the Council could improve on its revenue generation.
Engineer Osinowo who was conducted round the Ekiti Cultural Bush Kitchen created by Ambassador Ojo-Lanre for the enhancing and promotion of Ekiti culinary and food culture applauded the act as excellent.
He described the Ekiti State Bush Kitchen as one of the rare landmarks of cultural tourism which the people of Ekiti and lovers of cultural-tourism will ever be grateful to Governor Fayemi.
Engineer Osinowo.who was accompanied by NTA Ado Ekiti Programme Director, Mr.Samuel Ajisafe had a taste of the Ekiti traditional soup – Obe Ura with pounded yam and washed it down with palmwine.
Mrs Ashaolu who was visibly excited about the development at the Ekiti State Cultural Centre expressed the readiness of SAFESAAC CONSULTING of partnering with the Ekiti State Council for Arts and Culture in raising the awareness and consciousness of Ekiti people on how to tap the economic relevance and import of culture for self-empowerment and revenue generation.
Responding, Ambassador Ojo-Lanre declared all the positive vibrations oozing out of the Council are the coughings from Governor Fayemi.
He appreciated the signal of progressive engagement from both the NTA Ado Ekiti and SAFESAAC CONSULTING assured them of positive reaction from the Council.