Live Covid-19
Cases: 3,009,605
Deaths: 132,722
Recovered: 1,302,468
Active: 1,574,415
Cases: 1,613,351
Deaths: 65,120
Recovered: 978,615
Active: 569,616
Cases: 720,346
Deaths: 20,174
Recovered: 440,150
Active: 260,022
Cases: 687,862
Deaths: 10,296
Recovered: 454,329
Active: 223,237
Cases: 302,718
Deaths: 10,589
Recovered: 193,957
Active: 98,172
Cases: 298,557
Deaths: 6,384
Recovered: 264,371
Active: 27,802
Cases: 297,625
Deaths: 28,385
Recovered: –
Active: 269,240
Cases: 285,768
Deaths: 44,236
Recovered: –
Active: 241,532
Cases: 256,848
Deaths: 30,639
Recovered: 155,604
Active: 70,605
Cases: 243,051
Deaths: 11,731
Recovered: 204,083
Active: 27,237
Cases: 241,819
Deaths: 34,869
Recovered: 192,241
Active: 14,709
Cases: 231,818
Deaths: 4,762
Recovered: 131,649
Active: 95,407
Cases: 213,716
Deaths: 1,968
Recovered: 149,634
Active: 62,114
Cases: 206,844
Deaths: 5,241
Recovered: 182,995
Active: 18,608
Cases: 197,979
Deaths: 9,088
Recovered: 182,200
Active: 6,691
Cases: 196,750
Deaths: 3,199
Recovered: 93,315
Active: 100,236
Cases: 166,960
Deaths: 29,893
Recovered: 77,060
Active: 60,007
Cases: 165,618
Deaths: 2,096
Recovered: 76,149
Active: 87,373
Cases: 117,110
Deaths: 4,064
Recovered: 47,881
Active: 65,165
Cases: 105,764
Deaths: 8,687
Recovered: 69,431
Active: 27,646
Cases: 100,345
Deaths: 133
Recovered: 93,898
Active: 6,314
Cases: 83,557
Deaths: 4,634
Recovered: 78,518
Active: 405
Cases: 77,815
Deaths: 1,523
Recovered: 28,531
Active: 47,761
Cases: 75,253
Deaths: 3,343
Recovered: 20,726
Active: 51,184
Cases: 71,419
Deaths: 5,420
Recovered: –
Active: 65,999
Cases: 64,958
Deaths: 3,241
Recovered: 29,919
Active: 31,798
Cases: 63,804
Deaths: 429
Recovered: 51,120
Active: 12,255
Cases: 62,275
Deaths: 2,567
Recovered: 34,741
Active: 24,967
Cases: 62,016
Deaths: 9,771
Recovered: 17,091
Active: 35,154
Cases: 61,958
Deaths: 4,781
Recovered: 28,722
Active: 28,455
Boris Johnson warned the British public today that they had 24 hours to take social distancing measures seriously or he will implement an Italian-style total lockdown after thousands continued to flout anti-coronavirus measures.
Dailymail reports the PM as saying that there was 'no doubt' he would act to close open spaces and limit all movement outside homes if people continued to act foolishly, as the UK death toll rose by 48 in just 24 hours to 281 people, with more than 5,600 confirmed cases.
It came amid appalling scenes as Britons across the UK flocked to beaches and parks up and down the country to take a stroll with their loved ones for Mother's Day, despite social distancing advice from the government surrounding the coronavirus pandemic.
The surge in cases of the virus comes on the day Mr Johnson urged families to stay apart and instead celebrate Mother's Day via Skype and other remote communications.
But in a tough message to the public from Downing Street this afternoon, Mr Johnson said that even though he understood the physical and mental health benefits of open spaces, he would take drastic steps to protect health.
Advertisement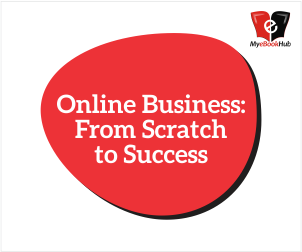 He suggested the UK could copy some of the more extreme lockdowns in other parts of Europe, such as Italy and France.
'I don't think you need to use your imagination much to see where we might have to go,' he said.
'We will think about this very, very actively in the next 24 hours.
'We need to think about the kinds of measures that we have seen elsewhere, other countries that have been forced to bring in restrictions on people's movements altogether.
'I don't want to do that because I have tried to explain the public health benefits.'