A former Director-General, Nigeria Tourism Development Corporation, NTDC Dr Mrs Sally Mbanefo, has commended the Governor of Ekiti State, Dr Kayode Fayemi for appointing Ambassador Wale Ojo-Lanre as Senior Special Assistant, Tourism Development.
Mrs Mbanefo, who until a few days ago was the Commissioner for Diaspora Affairs, Indigenous Arts and Tourism in Anambra State and now Commissioner for Tertiary Education and Science and Technology, described Amb. Ojo-Lanre as an agrarian hardworking tourism developer who possesses a very rare passion for the enhancement of tourism potentialities of this nation.
In a press release made available to ReportersAtLarge, Mrs Mbanefo applauded Governor Fayemi for being a man of solid quality who always assign responsibilities to people of strong character with proven integrity of delivery.
She disclosed that "Ambassador Wale Ojo-Lanre is a goal-getter who will deliver on whatever assignment hung on his shoulders" adding that "I can vouch that he will do everything within his capacity at building the tourism vision of Governor Fayemi beyond his imagination"
Mr Mbanefo pointed out that the appointment of Ojo-Lanre is clear evidence of Governor Fayemi's readiness to develop and promote sustainable tourism in Ekiti State for empowerment, employment, revenue generation and rural development.
Advertisement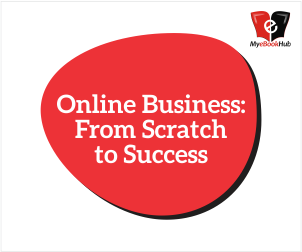 She said that "Governor Kayode Fayemi is a man of great vision for Ekiti State and Nigeria at large. His penchant for excellence is palpable. His love for his people is not in doubt. His interest in tourism development is clear. This could be seen in his tourism strides in his first term and this second term, with the recreation of a separate Ministry for Arts, Culture and Tourism and the appoint of an SSA Tourism Development as evidence that he would make bolder statements in the Ekiti Tourism again.
She revealed how Amb. Ojo-Lanre supported her while she was the Director-General of the NTDC, Nigeria's apex tourism organisation.
Mbanefo said, "Ojo-Lanre is a darling, my tourism backbone. He taught me, a total Oyinbo, the art of art, culture and tourism. He has a robust understanding of what tourism is and should be. I am grateful for his potent and vibrant suggestions which worked for me."
Mrs Mbanefo prayed that God should grant Amb. Ojo-Lanre the needed wisdom and strength for the new position of responsibility Governor Fayemi has entrusted on him.