Live Covid-19
Cases: 3,012,436
Deaths: 132,753
Recovered: 1,303,535
Active: 1,576,148
Cases: 1,613,351
Deaths: 65,120
Recovered: 978,615
Active: 569,616
Cases: 720,346
Deaths: 20,174
Recovered: 440,150
Active: 260,022
Cases: 687,862
Deaths: 10,296
Recovered: 454,329
Active: 223,237
Cases: 302,718
Deaths: 10,589
Recovered: 193,957
Active: 98,172
Cases: 298,869
Deaths: 28,388
Recovered: –
Active: 270,481
Cases: 298,557
Deaths: 6,384
Recovered: 264,371
Active: 27,802
Cases: 285,768
Deaths: 44,236
Recovered: –
Active: 241,532
Cases: 256,848
Deaths: 30,639
Recovered: 155,604
Active: 70,605
Cases: 243,051
Deaths: 11,731
Recovered: 204,083
Active: 27,237
Cases: 241,819
Deaths: 34,869
Recovered: 192,241
Active: 14,709
Cases: 231,818
Deaths: 4,762
Recovered: 131,649
Active: 95,407
Cases: 213,716
Deaths: 1,968
Recovered: 149,634
Active: 62,114
Cases: 206,844
Deaths: 5,241
Recovered: 182,995
Active: 18,608
Cases: 198,017
Deaths: 9,090
Recovered: 182,200
Active: 6,727
Cases: 196,750
Deaths: 3,199
Recovered: 93,315
Active: 100,236
Cases: 168,335
Deaths: 29,920
Recovered: 77,308
Active: 61,107
Cases: 165,618
Deaths: 2,096
Recovered: 76,149
Active: 87,373
Cases: 117,110
Deaths: 4,064
Recovered: 47,881
Active: 65,165
Cases: 105,764
Deaths: 8,687
Recovered: 69,431
Active: 27,646
Cases: 100,345
Deaths: 133
Recovered: 93,898
Active: 6,314
Cases: 83,557
Deaths: 4,634
Recovered: 78,518
Active: 405
Cases: 77,815
Deaths: 1,523
Recovered: 28,531
Active: 47,761
Cases: 75,253
Deaths: 3,343
Recovered: 20,726
Active: 51,184
Cases: 71,419
Deaths: 5,420
Recovered: –
Active: 65,999
Cases: 64,958
Deaths: 3,241
Recovered: 29,919
Active: 31,798
Cases: 63,804
Deaths: 429
Recovered: 51,120
Active: 12,255
Cases: 62,380
Deaths: 4,821
Recovered: 28,872
Active: 28,687
Cases: 62,275
Deaths: 2,567
Recovered: 34,741
Active: 24,967
Cases: 62,016
Deaths: 9,771
Recovered: 17,091
Active: 35,154
A new report on global burden of disease released on Thursday, by the World Health Organisation (WHO) has ranked Nigeria 4th among six countries with the highest burden of Tuberculosis (TB).
The report revealed that Nigeria and five other countries including India, Indonesia, China, Pakistan and South Africa accounted for 60 per cent of the total TB cases in 2015 worldwide.
The report, which showed that an estimated 10.4 million new TB cases were diagnosed in 2015 globally further revealed that estimated 1.8 million people died from TB in 2015.
It also reported that a total of 0.4 million were co-infected with HIV.
The new data published by WHO in its 2016 "Global Tuberculosis Report" pointed out that these countries need to move much faster to prevent, detect, and treat the disease if they are to meet global targets.
Advertisement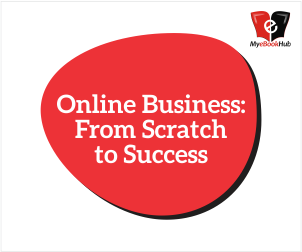 According to the report, "Although global TB deaths fell by 22 percent between 2000 and 2015, the disease was one of the top 10 causes of death worldwide in 2015, responsible for more deaths than HIV and malaria.
WHO in the report regretted that the gaps in testing for TB and reporting new cases remain major challenges. "Of the estimated 10.4 million new cases, only 6.1 million were detected and officially notified in 2015, leaving a gap of 4.3 million. This gap is due to underreporting of TB cases especially in countries with large unregulated private sectors, and under-diagnosis in countries with major barriers to accessing care.
"In addition, the rate of reduction in TB cases remained static at 1.5 percent from 2014 to 2015. This needs to accelerate to 4 –5 percent by 2020 to reach the first milestones of the World Health Assembly-approved "End TB Strategy", the report noted.
Reacting to the report, WHO Director General, Dr Margaret Chan lamented that global actions and investments to end tuberculosis epidemic are falling far short.
She noted that Governments have agreed on targets to end the tuberculosis epidemic both at the World Health Assembly and at the United Nations General Assembly within the context of the Sustainable Development Goals, adding that; "We face an uphill battle to reach the global targets for tuberculosis."