PRESIDENT Donald Trump lashed out at undocumented immigrants during a White House meeting on Wednesday, warning in front of news cameras that dangerous people were clamoring to breach the country's borders and branding such people "animals."
The New York Times reports that Trump's incendiary comments came during a round-table discussion with state and local leaders on California's so-called sanctuary laws, which strictly limit communication between local law enforcement and federal immigration officers, and which the Trump administration is suing to invalidate. It was hardly the first time the president has spoken in ugly and racially fraught terms about immigrants, but it underscored his lingering rage about immigration — the animating issue of his campaign and his tenure so far — and his frustration that he has not been able to do more to seal the nation's borders.
As he has in numerous private meetings with his advisers at the White House, Mr. Trump used the session to vent his anger at the nation's immigration laws, calling them "the dumbest laws on immigration in the world." He exhorted his administration to "do much better" in keeping out undesirable people, including members of transnational gangs like MS-13.
"We have people coming into the country, or trying to come in — we're stopping a lot of them," Mr. Trump said in the Cabinet Room during an hourlong meeting that reporters had been allowed in to document. "You wouldn't believe how bad these people are. These aren't people, these are animals, and we're taking them out of the country at a level and at a rate that's never happened before."
Mr. Trump's remarks came as the local officials invited for the event took turns praising his immigration policies and lamenting California's law, arguing that it was making it more difficult for their communities to find and deport dangerous criminals.
Advertisement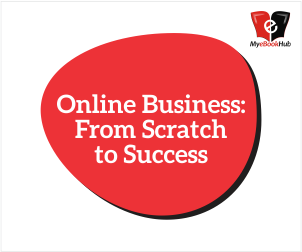 Sheriff Margaret Mims of Fresno County said the statute barred Immigration and Customs Enforcement authorities from using her databases "to find the bad guys," or from entering prisons to locate people who might be in the country illegally.
"It's really put us in a very bad position," Sheriff Mims said.
"It's a disgrace," Mr. Trump answered, "and we're suing on that."
The president's language and his focus on California drew a sharp rebuke from Jerry Brown, the state's Democratic governor.
"Trump is lying on immigration, lying about crime and lying about the laws of California," Mr. Brown said in a statement. "Flying in a dozen Republican politicians to flatter him and praise his reckless policies changes nothing. We, the citizens of the fifth-largest economy in the world, are not impressed."
During the session, Mr. Trump suggested that the mayor of Oakland, Calif., should be charged with obstruction of justice for warning her constituents in February of an impending large-scale immigration raid and arrests.
"You talk about obstruction of justice," said the president, who is himself the subject of a special counsel's investigation into whether he sought to thwart a federal examination of Russia's meddling in the 2016 elections. "I would recommend that you look into obstruction of justice for the mayor of Oakland."
Looking at Jeff Sessions, his attorney general, who sat at the other end of the large wooden conference table, Mr. Trump said: "Perhaps the Department of Justice can look into that."