Ever Radiant Sally Mbanefo
She is totally humble
A thoroughly brought up lady
Wonderful and sensible.
She is a Barrister-at-Law
She is a painter,
A police officer by training
A banker.
An Ambassador for Cote D'ivoire
An Administrator par excellence
An International Secretary
She speaks three languages.
She is a silver spoon lady
Who has not allowed that to rule her sense of reasoning
Sally is natural
Down to Earth
Pleasant
A workaholic.
ALSO READ: Anambra To Reposition Arts, Tourism Sectors
Advertisement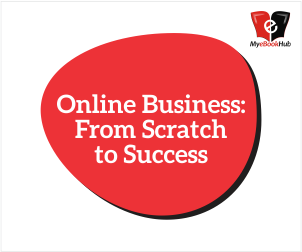 She is the only DG of NTDC
Who successfully toured 30 states in Nigeria within 2 years of her 3 years tenure
She believes in domestic Tourism
And dislike Nigeria wasting money on foreign fairs while the home market has not matured
That was one of her sins as DG.
She prevented Nigerians fund to be
Wasted on frivolous foreign fairs and undeserved estacode
She reduced the construction of Nigerian Stand at World Travel Market from 40 million naira to 2 million.
Another sin of her then
She could not throw money to some people to praise her just for the fun of it
Her altruism about the country cultivated enemies for her
Frivolous news , unfounded stories were sposoring against her
But none of them were found to be truth
None!
She never allowed that to distract her attention to duty
She was at Mare, Ondo,
She was at Ife for Oodua Festival
When Ooni Olubuse, the late made her Moremi.
She was also at Ife and Ooni Ogunwusi made her Moremi Ajasoro
She was in Oyo Alaafin for Shsngo Festival where Iku Babayeye named her It's Nla
She was in Osun Osogbo where the Ataoja called her Osunfunke
She bagged a title in Benue.
In Taraba, she was robed as Queen
In Kano, she was called an Empress of the Emir
In Abia, they called her Queen of Tourism
In Port Harcourt , Royal Highness Diette Spiff called her Tourism Amazon.
While Chief Amachree blessed her for being the first DG Tourism to honour sector legend.
ALSO READ: Drum Festival: Sally Mbanefo Commends Ogun Govt On Culture, Tourism Promotion
She is culturally deep
She dances
She drums
She understands the cultural tourism essence of Nigeria
She is not a tribalist.
Sally Mbanefo is vibrant
The goddess of Tourism is stoking
Up the Tourism potentialities of Anambra State under the brilliant Governor Willy Obiano
Who quickly grabbed the asset called Sally Mbanefo and made her.
The Commissioner for Indigenous Art, Diaspora Culture and Tourism.
Sally is special
Sally is spiry
Sally is scintillating
Sally is sophisticated
Sally is smart
Sally is sellable
Sally is serious
Sally is strong
Sally is stylish
Sally is sweet.
A responsible mother
And an affectionate wife
A truly goddess of Tourism